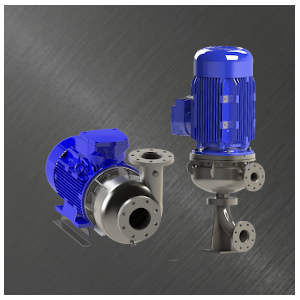 Description :
Electro pump PM is multi-use pumps, particularly adapted to clear water pumping and used water, thick or airy and able to contain fibbers and gases.
Advantages :
"DIP" pumps work rather in load in the suction, they work in fixed speeds of 1450 or 2850 t per minute but they can be piloted by a frequency converter, bringing them starting up, progressive stops and flow regulation, put "in one after the other" and automatic adaptation to the network specifications.
Applications :

Applications are multiple and correspond to fluid transfer in optimum conditions .
Waste water and rainwater
Waters of services
Industrial Fluids
Some application domains :
Muds, stripping, recirculations, get greasy in water-treatment plant, grit (body strengthened with a thickness of volute which can go to 18 mm).
Slaughterhouses, waste, waters of washes, raw waters, fires, residual waters, canning factories, etc.
Industrial diverse Fluids, paper mills, sweets.
Sea water, desalination.
Construction sites of public works, occasions of pond, etc.
Conformity :
standard ISO9906 and CE 2019.
| | | |
| --- | --- | --- |
| Quote request : |   |   |
|   |   |   |