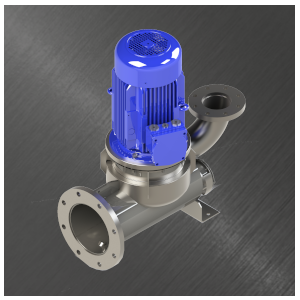 Description :

Since 2005, the DIP-M has been a single-motor direct line pumping system which does not require a volume to be filled between the liquid intake and the pumps, therefore without loading, composed of a stainless steel hydraulic body and which will allow to ensure a variable flow lift.

The DIP-M contains all the hydraulic characteristics and operating mode of the DIP System.
Advantages of the DIP-M :

If the installation does not require 2 pumps, the DIP-M is the ideal solution, saving space both in terms of size and height. Its small size also makes it particularly ideal in the case of a multi-pump installation on a common manifold for a very wide range of use.
Applications of the DIP-M :
The DIP-M is particularly suitable in cases of workstation renovation, bi-pass and also in industry.

Conformity :
standard ISO9906 and CE 2019.