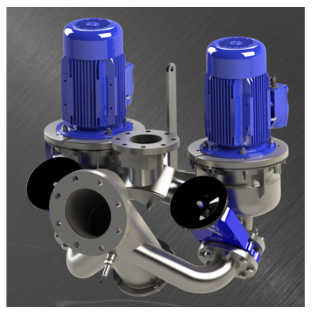 Description :
Since 2002, the DIP Systeme is a direct in line pumping system that does not require any wet well.
Based on practical expertise in the field, the development of our product range (56 models with flow rate : from 20 to 10.000 gpm (2 to 2000 m3/h) /unit and head from 3 to 300 ft (1 to 110 m)) is the result of 35 years of research, and from listening to the daily concerns of our 2000 users worldwide, enabling us today to offer a modern alternative to wastewater lift stations that saves time and money by logically solving issues such as : dangerous gases (H2S), odors, sand and grease accumulation, hazardous access, variable flow, clogging, and dirty jobs...  
Applications  of the DIP Systeme
Conformity :
standard ISO9906 and CE 2019.
| | | |
| --- | --- | --- |
| Catalogue: |   | Request for quote : |
|   |   | |